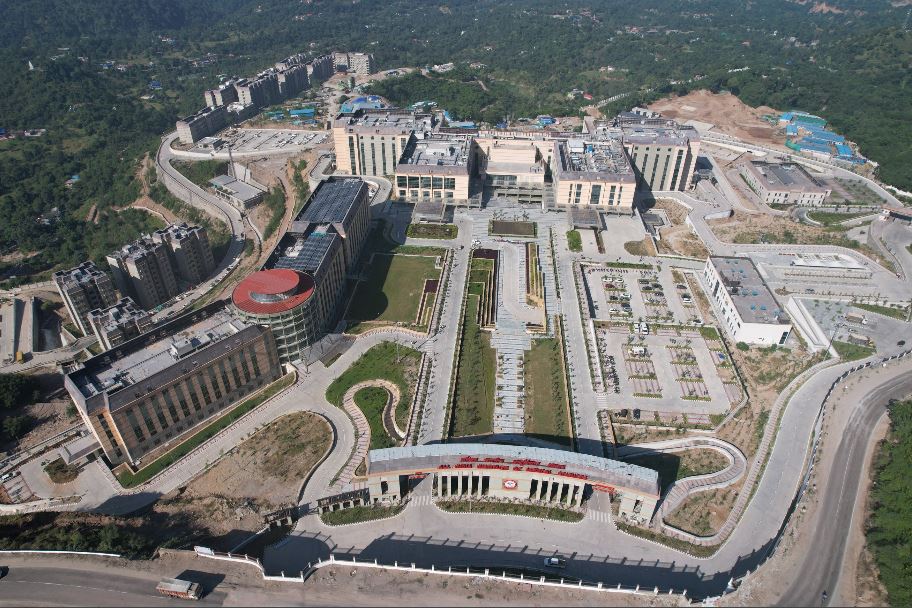 TT News Updates,
Prime Minister Modi dedicated the AIIMS Hospital built at Bilaspur in Himachal Pradesh to the nation. It will be known as a green hospital, Modi said.
In 2017, Prime Minister Modi laid the foundation stone for the construction of AIIMS Hospital in Bilaspur, Himachal Pradesh. Now that this work has been completed, Prime Minister Modi inaugurated the hospital. Earlier, Prime Minister Modi visited Bilaspur AIIMS Hospital and inquired about the state-of-the-art facilities at the hospital.
Bilaspur AIIMS Hospital has been built on 247 acres of land at a cost of Rs.1470 crores. It has 18 specialty units, 17 super specialty units, 18 specialty surgery centers, 750 beds, 64 emergency beds. It also has 24 hour emergency care, dialysis facility with modern machines like ultrasonography, CT scan, MRI. Amrit Dawakhana, a 30-bed AYUSH unit is also located in the hospital.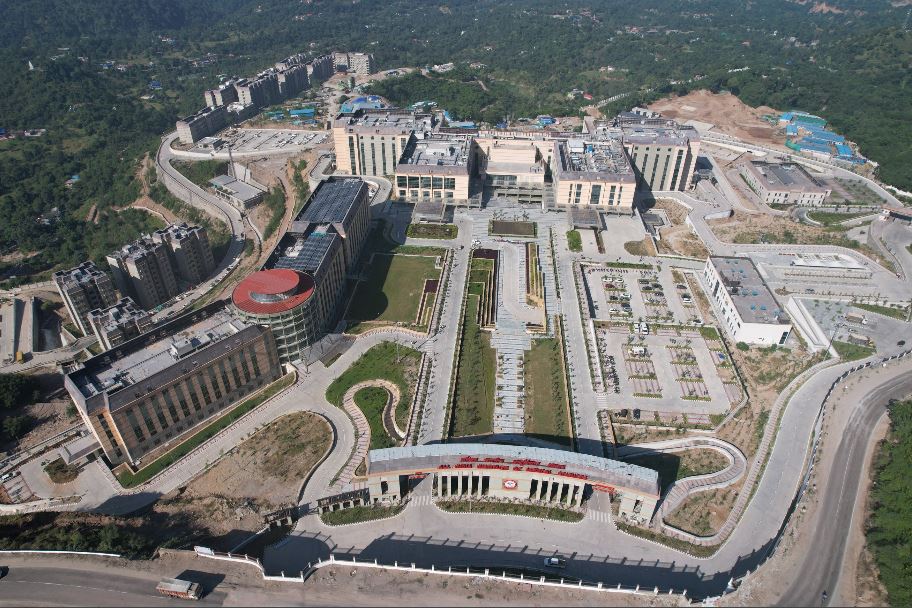 Bilaspur AIIMS Hospital
The hospital also has an online health center to provide healthcare services to tribal and remote tribal areas of Himachal Pradesh. It is planned to provide special health services through camps in remote areas like Gaza, Saluni, Keylong. Every year 100 students are admitted to MBBS course and 60 students to Nursing course.

Speaking on the occasion, Prime Minister Modi said that Himachal's Bilaspur AIIMS Hospital not only provided medical services at low cost but also developed it in an environment-friendly manner. Bilaspur AIIMS Hospital will be known as 'Green Hospital', he added. Later, the Prime Minister also laid the foundation stone of projects worth 3,650 crores.
From global to local news (top tamil news, breaking news), latest tamil news, all can be found instantly on News18 Tamil (News18Tamil.com) website.
News18 Tamil Nadu TV can be found on ARASU Cable – 50, TCCL – 57, SCV – 28, VK Digital – 30, Sun Direct DTH: 71, TATA PLAY: 1562, D2H: 2977, Airtel: 782, DISH TV: 927.
.